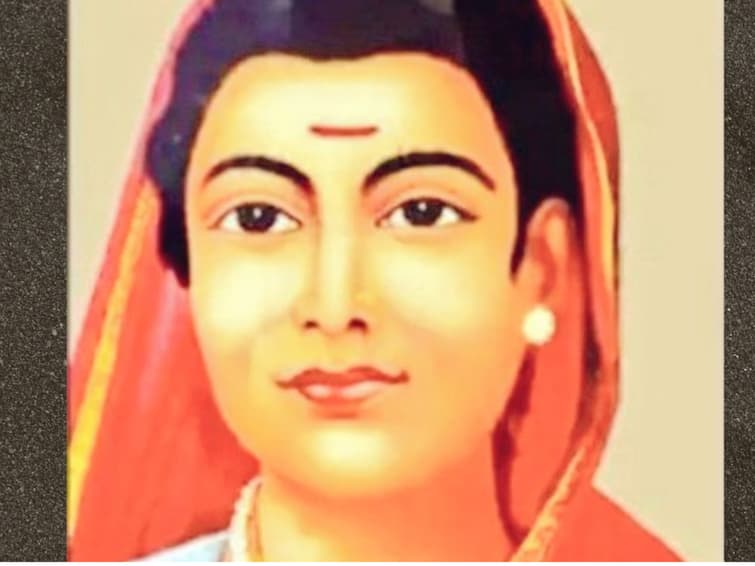 New Delhi: Savitribai Phule was an Indian social reformer, teacher and poet from Maharashtra. Born on January 3, 1831, she played an essential role in improving women's rights in the country. She passed away on March 10, 1897, while trying to save Pandurang Babaji Gaekwad's son, and this year we celebrate the 126th death anniversary of the pioneer of India's first feminist movement.
Savitribai Phule dedicated her life to women's rights and education. She, along with Jyotiba, was in charge of three different all-girls schools in Pune by 1851, which more than 150 girls attended. On the occasion of her death anniversary, let us have a look at some interesting facts about India's first woman teacher.
Savitribai Phule is regarded as India's first female teacher who founded one of the first Indian schools for girls in Pune, Maharashtra along with her husband in 1848.

She also fought against social evils like child marriage, sati and caste discrimination.

She was a prolific Marathi writer in addition to being a social reformer, an educator, and a humanitarian.

She opened Balhatya Pratibandhak Griha to stop child killings.

She also founded the Satyashodhak samaj to encourage marriages without a priest and dowry.

Savitribai Phule fought against untouchability and she opened up a well for the untouchables in her own house.

To encourage students to complete their education, Savitribai Phule started giving stipends to them for attending school, thereby reducing the drop-out rate.

Savitribai and her adopted son, Yashwant, opened a clinic in order to provide care for Pune residents, who were afflicted by the Third Pandemic of the bubonic plague.

She also opened a care centre for pregnant rape victims and supported them with their delivery.

In 1998, India Post released a stamp in honour of Savitribai.
Savitribai died a heroic death trying to save the Pandurang Babaji Gaekwad's son. Upon learning that he had contracted the Plague in the Mahar settlement outside of Mundhwa, Savitribai Phule rushed to his side and carried him on her back to the hospital. While doing this, Savitribai Phule caught the Plague and died on March 10, 1897.