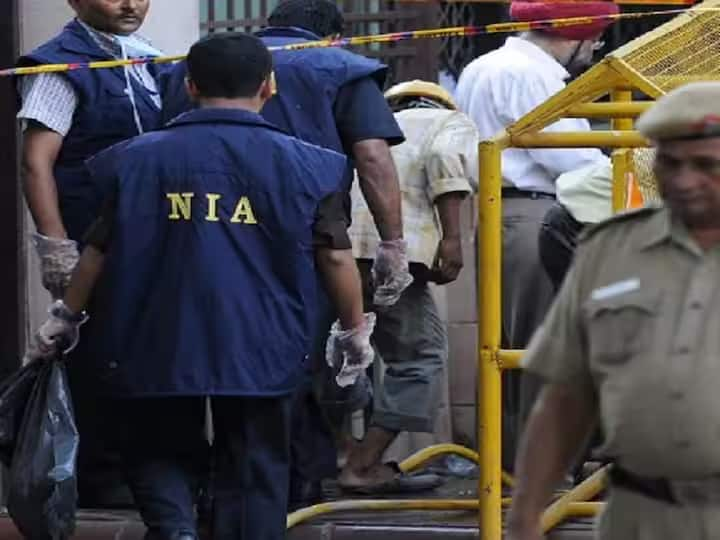 The National Investigation Agency (NIA) on Monday conducted raids in Srinagar and Kerala, related to an ISIS module. According to a statement released by the NIA, the agency had initiated an investigation into Mohammed Ameen, also known as Abu Yahya, a resident of Kadannamanna in the Mallapuram district of Kerala in 2021.
Ameen had been running several ISIS propaganda channels on social media platforms like Telegram, Hoop, and Instagram, where he promoted violent Jihadi ideologies of ISIS and recruited new members for the module. The investigation also revealed that Ameen and his associates had identified specific individuals for targeted killings and had made plans to engage in terrorist acts after undertaking Hijrah to Jammu & Kashmir. They had raised funds from various sources for the same.
During the course of the investigation, it was found that Ameen was in contact with Deepthi Marla, a converted Muslim married to Anas Abdul Rahiman of Mangalore. Marla had gone to Dubai in 2015 for her studies, where she met Mizha Siddeeque, and both women became interested in ISIS. In 2019, they attempted to go to Khorasan but could not establish contact with the ISIS operatives in Tehran. After returning to India, Marla got in touch with Ameen, Obaid Hamid Matta, Madesh Shankar, and others to plan their move to ISIS-administered territory. In January 2020, she went to Srinagar to meet Obaid and stayed there for a week.
Uzair Azhar Bhat, a common contact between Deepthi and Obaid and suspected to have been part of the conspiracy, was also raided by the NIA on March 13, 2023. The agency searched Bhat's house in Karfali Mohalla, Srinagar, and seized digital devices for further examination. The investigation into the ISIS module is ongoing.
The NIA in January  filed a chargesheet against alleged member of the ISIS, Mohsin Ahmad in NIA Special Court at Patiala House Court. The case was registered by the federal agency suo-motu on June 25, 2022 for propagation of ISIS ideology and raising funds for the organisation. 
Moshin was arrested by NIA on August 6 last year from his residence in Delhi and was sent to judicial custody. He was arrested during a search operation conducted at his residence at Batla House in the national capital.