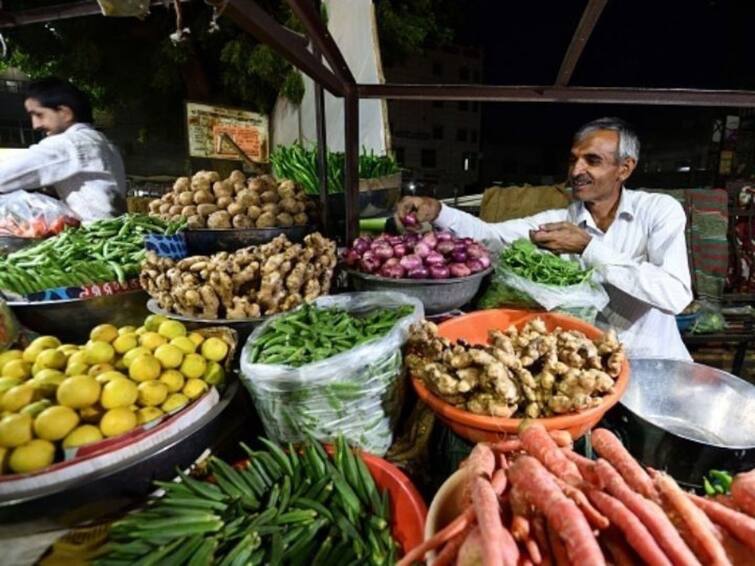 India's retail inflation likely eased a bit last month but stayed above the Reserve Bank of India's (RBI's) upper threshold for a second straight month, according to a Reuters poll. This development further calls for another policy tightening by the central bank, according to the report.
A surge in food prices, which account for nearly half of the Consumer Price Index (CPI) basket, likely moderated last month (February). However, the bulk of the slowdown probably came from easing international prices and the government's efforts to provide additional supplies of wheat.
Despite such measures, lower crop yields because of warmer-than-usual temperatures last year and this year were likely to keep inflation elevated in the near-term period.
Reuters poll of 43 economists between March 2-9 revealed inflation, as measured by the CPI, likely dropped to an annual 6.35 per cent in February from 6.52 per cent in January. Only one economist expected inflation to fall below the 6.00 per cent mark, the upper limit of the RBI's tolerance band. Forecasts ranged from 5.89 per cent to 6.70 per cent for the data, which are due to be released on March 13.
"With vegetable prices normalising, inflation has started to harden as the inherent price pressures have barely shown any meaningful signs of moderation. In fact, food inflation ex-pulses and vegetables has now reached a nine-and-a-half-year high," wrote Kunal Kundu, India economist at Societe Generale. "While we do not expect a sharp rise in inflation over the next few quarters, the pace of easing would be much slower than expected, especially given the likely impact of El Nino weather condition on food prices. We cannot rule out (a) further upside surprise to inflation."
An El Nino weather pattern usually results in below-average rainfall, cutting yields and pushing up food prices.
Apart from that a weaker rupee, which fell around 10 per cent last year and is expected to recover only some of those losses in the coming months, is also adding to upward price pressures. Core inflation, which excludes volatile food and energy components, was also expected to remain sticky. While data for core inflation is not released by the government, some economists said it likely remained above 6.0 per cent in February.